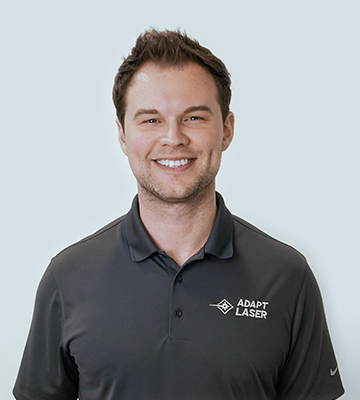 Nick Davidson is our Chief Operating Officer. Prior to joining Adapt Laser, he worked in the aeronautics industry, where he became the lead for the F-35 laser ablation projects, saving his clients multiple millions of dollars. He loves helping companies find the perfect solutions for their laser technology need for space ships, fighter jets, tanks, automotive parts, as well as museum items and baking lines.
He holds a Bachelor of Science degree in Aerospace Engineering from Iowa State University and an MBA from Southern Methodist University.
During his free time, he enjoys spending time being active and watching Iowa State and New England Patriot football games.