Our CL1000 is the most powerful handheld laser system on the market. It has fiber lengths of up to 150 ft, dual optics, and an average laser power of 1,000 watts, making it ideal for industrial use for large area paint stripping, painting pre-treatment, removing rust, nuclear decontamination, cleaning of large molds, and pre-treatment of welding seams. The application is easy to use, with a touch screen display and real-time controls. It also features internal cooling, quiet operations, and a diode module that lasts 10,000 hours.
Our High Power Cleaning Lasers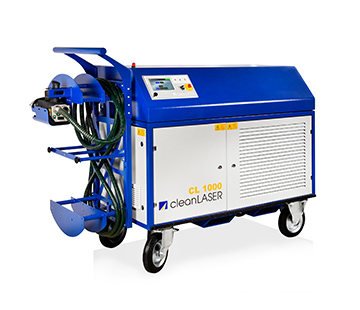 CL1000
The most powerful hand-held laser on the market. It eliminates corrosion from metals without affecting the integrity of the substrate.
LEARN MORE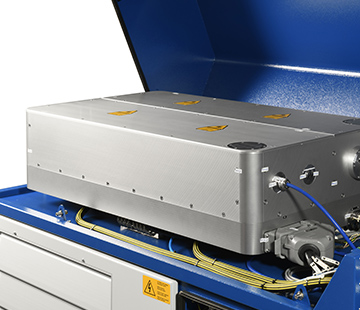 CL2000
One of the newest laser solutions from CleanLASER, the CL2000 is more powerful than it's CL1000 predecessor and provides an ideal clean for larger-area applications with thicker layers. It includes a diode-pumped laser module — making it practically maintenance-free.
LEARN MORE