Fume Extraction for Laser Processes
From lasers — such as cleaning, cutting, marking, and engraving — to welding and soldering, filters are needed to extract and capture fumes during these processes safely. The fumes can range from slightly irritating to extremely hazardous with long-term use. That's why your team needs a filter that keeps them safe, no matter if they're operating a laser for the first time or the thousandth. Our state-of-the-art TEKA fume extraction systems are ideal for laser and other fume and particle emitting applications.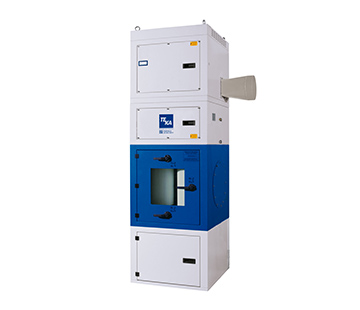 Our Air Filters
Our filters are made for more than fume extraction during laser processes. They also range for other applications that produce particles — including welding and soldering. Regardless of the process needing a filter, you can trust our TEKA products are designed to capture any and all fumes and prevent hazardous particles from entering your lungs. Our filters can be used for a wide variety of laser solutions — from low to high-powered.
Ready to purchase a fume extraction filter?