Laser Cleaning for Power Generation Clients
Our laser applications offer a faster and more cost-effective alternative than abrasive blasting, water blasting, chemical stripping, and other risky traditional cleaning methods. Remove organic coatings – such as rust, asbestos, and hydrocarbon residues – from pipe flanges and power generating equipment. Our lasers provide safe, high-precision cleaning without hazardous waste disposal.
Laser cleaning also allows for easier Non-Destructive Evaluations, since it exposes very fine cracks without driving debris into them, and reduces environmental, health and safety hazards within your organization.
Our applications may be used around operating equipment, sensitive controls, and near other plant maintenance activities in ways that are impossible with traditional cleaning techniques, leaving all machinery ready for immediate inspection and return to service.
Power generation clients rely on Adapt Laser to help them clean their most valuable equipment as well as get it ready for welding.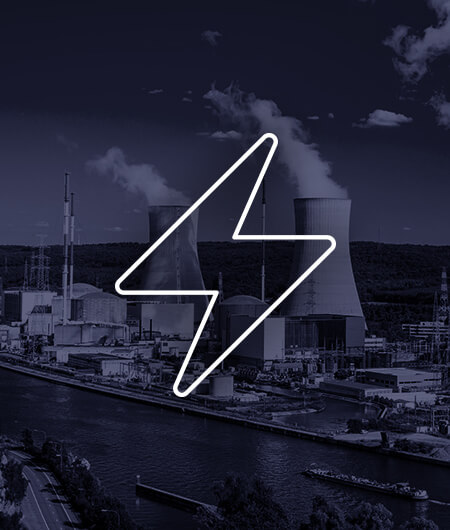 BENEFITS OF LASER CLEANING FOR THE POWER GENERATION INDUSTRY
Using our laser technology for the power generation industry has several benefits:
Clean equipment faster
Better NDE inspections
Safer than traditional cleaning methods
Reduce up to 90% of waste
Extend the lifespan of equipment
Environmentally friendly
Media-free, non-contact and non-hazardous
Common Power Generation Laser Cleaning Applications
NDI Safe Cleaning
Traditional methods of inspecting stress points in welded joints of power generating equipment often involves using abrasives or blasting. This poses a problem because it can change the shape of the metal surfaces. When this occurs, inspectors have a hard time figuring out if the changes occurred as a result of the testing process or because of stress defects.
Our laser technology allows for Non-Destructive Evaluation (NDE) to occur with the best inspection results possible. Inspect stress points of pipes or turbines without altering the surface of the substrate, and expose bare metals without abrasives. Laser cleaning also makes it easier to see cracks from stress defects that are sometimes missed due to surface changes created by blasting.
Does not drive debris into cracks or fold metal over small indications
Quickly de-paints/cleans welds to expose very fine cracks and indications better than any other method
Eliminates blasting grit clean-up time and expenses
Enables inspector to closely follow the laser cleaning process and inspect welds as the work is being done
Read More
Our Applications Lab Ensures Risk-Free Cleanings
At Adapt Laser, we have a dedicated lab created to test, validate, and determine the best laser cleaning solution for your assets. This allows us to narrow down the technology that may work best for you and begin the cleaning process with full confidence that the type of laser and laser power we utilize provide you with the exact results you need.
Have a power generation cleaning project?