Laser cleaning is a versatile process that can be adapted to different kinds of contaminants, applications, and substrates. Since our laser technology allows you to remove contaminants and residue without compromising the material you're cleaning, it's a great tool for many applications.
Our laser technology solutions range between $100,000 and $500,000, so we have a wide array of options. We also have an on-site applications lab where we can test and determine the best solution for your specific industry. If you don't see what you need listed on our page, don't worry – we are learning about new potential laser opportunities everyday. Do not hesitate to contact us. Knowing we always need to trial new applications, we maintain a laser cleaning applications laboratory at our Kansas City facility to determine if laser cleaning is right for your needs.
Clients from different industries rely on Adapt Laser to help them clean their most valuable equipment, assets and parts.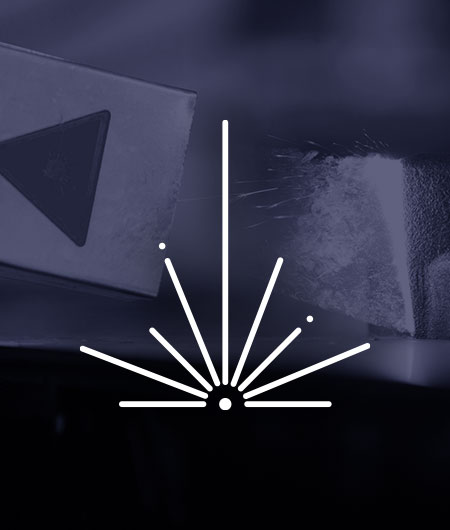 Benefits of Laser Cleaning for Other Industries
Using our laser technology for cleaning equipment has several benefits:
Clean equipment faster
Safer than traditional cleaning methods
Reduce up to 90% of waste
Extend the lifespan of equipment
Environmentally friendly
Media-free, non-contact and non-hazardous
Common Laser Cleaning Applications
Our Applications Lab Ensures Risk-Free Cleanings
At Adapt Laser, we have a dedicated lab created to test, validate, and determine the best laser cleaning solution for your assets. This allows us to narrow down the technology that may work best for you and begin the cleaning process with full confidence that the type of laser and laser power we utilize provide you with the exact results you need.
Have a unique cleaning project?