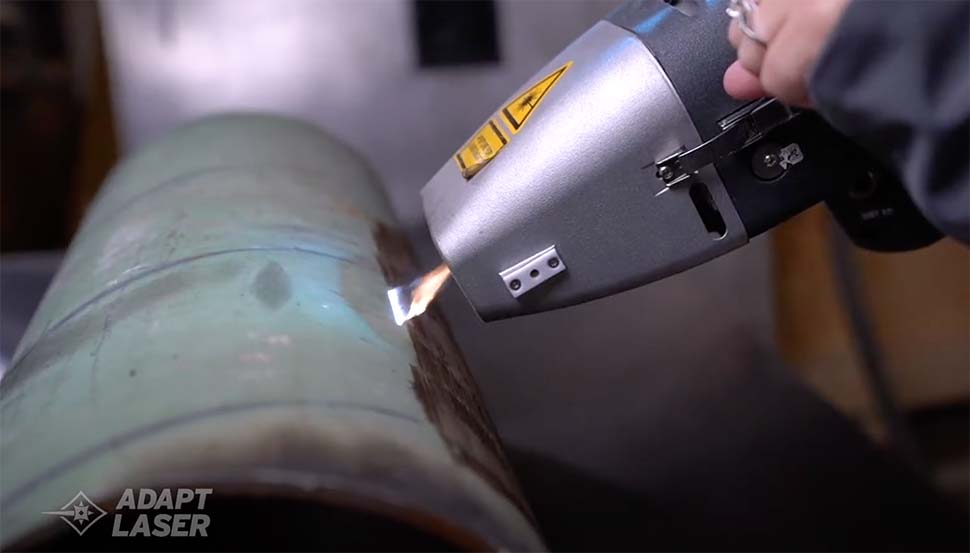 WHAT IS NON-DESTRUCTIVE INVESTIGATION?
Non-destructive Investigation (NDI) — also known as non-destructive testing (NDT) — refers to evaluation techniques used on materials that do not cause any harm to what is being tested. This type of testing is part of predictive maintenance and is generally applied to equipment and components that are hazardous or pose significant economic impact.
NDI is often used in industrial applications to test the integrity of welds and bonds as well as the structural mechanics of various components. It can be used to inspect the quality of new parts and equipment but is also applied to in-service equipment, in order to ensure that the parts integrity remains intact and is reliable for further use.
LASER CLEANING: AN IDEAL SOLUTION FOR NON-DESTRUCTIVE TESTING
As equipment undergoes usage, NDI is performed to verify its viability for future operation. In order to test this in-service equipment, however, coatings, rust, and other contaminants often have to be removed for an effective evaluation of the materials. For instance, buildup can occur in a crack line of a weld and go unseen if the parts are not cleaned properly before evaluation. For NDI testings, abrasive cleaning techniques can't be used, since they can potentially alter the cracks during the cleaning process.
Laser cleaning is NDI-safe because it can clean components down to their bare materials without damaging them. By sending thousands of laser pulses per second towards the surface where the metal substrate will reflect the energy, the cleaning laser effectively vaporizes the contaminants or coatings without harming the substrate. Through advanced optics systems and configurations, cleaning lasers can also perform highly precise cleanings of parts and equipment in order target the specific areas needed for NDI.
BENEFITS OF LASER CLEANING FOR NON-DESTRUCTIVE TESTING
While there are other NDI-safe cleaning options available, laser cleaning has several advantages over these conventional techniques, such as:
Greater precision than chemical-based cleanings
Low operational cost
Minimal safety equipment required
Less operational downtime
No chemicals involved
Minimizes environmental waste
Built-in fume extraction, meaning no secondary cleanup
CALL US TODAY TO LEARN MORE ABOUT OUR NDI-SAFE CLEANING LASERS
If you regularly perform non-destructive testing and are looking for a more efficient cleaning solution, contact our team today to learn how laser cleaning can help. We've created custom laser cleaning solutions for a variety of clients across several industries, including the US military, General Motors, and more. Our expert team of laser specialists is available to guide you through finding the perfect cleaning laser for your application.
Need an NDI-Safe Cleaning Option?