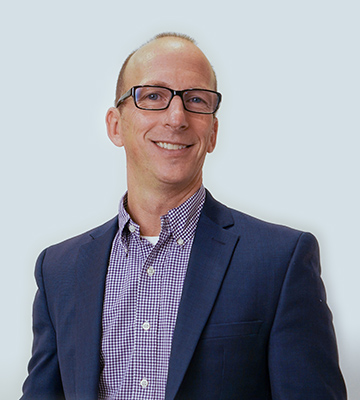 Steve Silva is our Chief Technology Officer. He's been part of the Adapt Laser team for almost a decade. His main responsibilities are to identify new markets for our products or to develop or adapt products that are necessary in the market. He particularly enjoys developing solutions for unique challenges.
Steve has a Bachelor's Degree in Physics from Kansas Sate University and a Master's Degree in Physics from the University of Missouri-Kansas City. Prior to joining Adapt Laser, he has worked in various engineering positions in start-ups as well as large-scale manufacturing companies.
Outside the office, he likes to spend time with his wife and two sons, traveling, and camping. He's also an avid runner and competitive cyclist.