Our mid-power cleaning lasers provide state-of-the-art, powerful cleaning units with outputs that range between 160kW and 450kW per pulse, depending on the application, with a beam width of up to three inches and a focal distance of five to ten inches. We offer a variety of systems, including ultra compact, mobile, or stationary options.They are ideal to clean molds, remove oxides, coatings (completely or selective), historic restorations, paint removal, and general surface cleaning of large substrates. Our systems are also digitally controlled and user friendly, and all lasers can be controlled from their supporting optics systems.
Our Mid Power Cleaning Lasers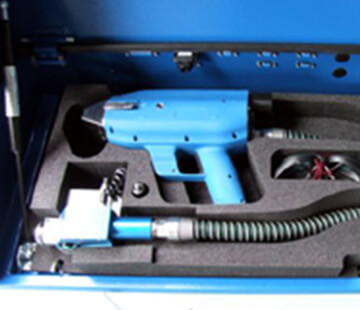 CL150
The Laser system CL150 is ideal to clean molds, remove oxides, general surface cleaning, historic restoration, and paint removal on aircraft.
LEARN MORE