Due to popular demand by our government customers, Adapt Laser has been awarded a GSA contract to allow for the purchase of the standard package CL1000AF and CL300AF handheld lasers along with our LFE-301AF filter unit for laser cleaning. If you are interested in the CL1000 or CL300 but the USAF variant is not quite setup for your needs, please contact us to discuss how we can modify the order to best fit your handheld laser cleaning!
Designed for robust cleaning, CARC removal, and non-flight critical components, the CL1000 is the unit for the heavy and dangerous coating removal.
Setup for smaller area and on-aircraft cleaning, the CL300 with our proprietary MDT sensor allows for full functionality on fight critical components.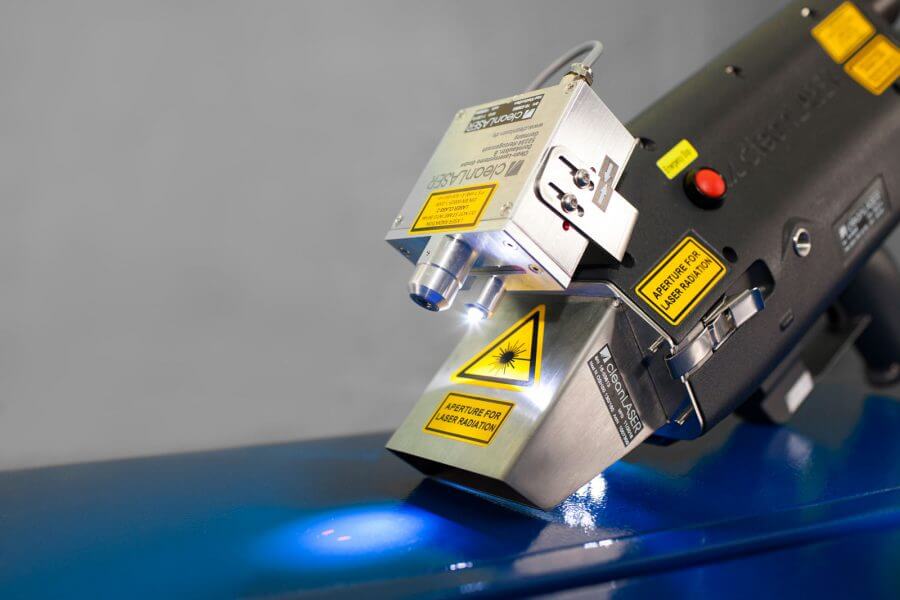 Needed for both of the above units, our filter units are designed to allow the operator to keep the coatings both out of the air, out of lungs, off the optics and fully captured:


To learn more, check out our defense and military applications page.