Laser Composite Mold Cleaning
It can be difficult to remove stubborn mold-release agents, product residues — such as oxides and grease — without damaging the substrate of your product. But, failing to remove these contaminants can cause your disruptions to your process and create pockets of inefficiencies — or worse — incorrect part geometries. That's why you need a media cleaning option that's both tough on contaminants, but gentle on your product.
Laser cleaning not only removes your contaminants, but it also preserves the integrity of your product — expanding its lifespan in the process. Laser ablation uses thousands of focused laser pulses per second to absorb and remove surface contaminants safely. Each laser is designed for continuous duty and high-reliability with technology that is virtually maintenance-free. Plus, our systems are constructed using a modular design — enabling optimal configuration to meet each one of your specific requirements.
BENEFITS OF LASER CLEANING
Not only is laser cleaning safer for your composite part molds, but it's also safer for your operators and the environment. Unlike media blasting options, laser cleaning requires minimal safety precautions. Proper training, protective eyewear, and a designated hazard zone are all that's needed to prevent the majority of — if not all — risks. Plus, laser cleaning produces no additional waste and doesn't require secondary cleanup, making it a more environmentally-conscious option. Our laser solutions are also:
Easy to set up and operate
Suitable for all metallic mold types
Offered in handheld or robotic options
Come virtually maintenance-free with 24/7 reliability
Cost-effective with very low operating costs
Consistent and offer repeatable results
Clean and green — using no abrasives, chemicals, or secondary waste
Standard turn-key solutions — available worldwide
LASER SOLUTIONS FOR COMPOSITE MOLD CLEANING
Determining the best laser solution for your needs requires in-lab testing and a discovery process by our sales team. But, the following mid to high-powered handheld or robotic solutions may be what you need to clean your composite molds: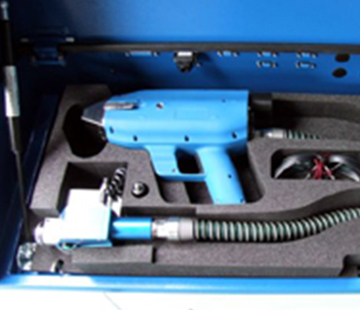 CL150
The Laser system CL150 is ideal to clean molds, remove oxides, general surface cleaning, historic restoration, and paint removal on aircraft.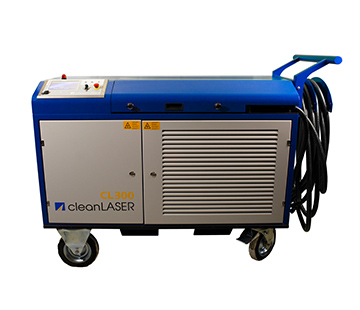 CL300
Cleans composite and tire molds, remove oxides in automated applications, general surface cleaning, historic restoration, and paint removal on aircraft.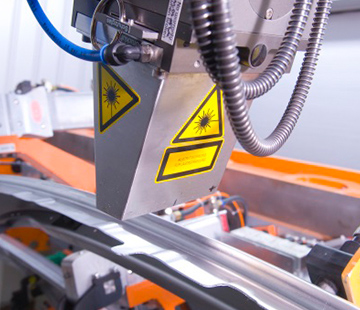 CL500
The CL500 laser is ideal for automotive manufacturers to prepare surfaces prior to welding, making it one of our best sellers.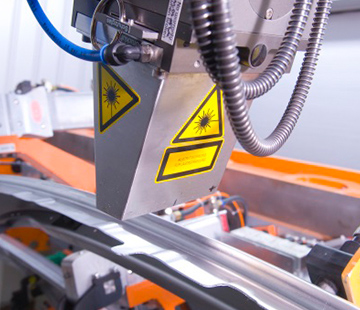 CL600
Our CL600 laser is also designed for oxide or lubricant removal prior to welding, but offers more power than the CL500.
FREQUENTLY ASKED QUESTIONS
WHAT CAN BE CLEANED?
Our laser applications for composite mold cleaning provides a complete release agent removal after processing. This includes removing adhesive tapes and other residues. We can also remove all contaminants — including dark process residues that are difficult to remove with other cleaning options.
WHERE IS IT APPLICABLE?
Our laser solutions are perfectly designed for flat and 3D-shaped molds and tools without undercuts. That's because our lasers work best on parts you can see with the naked eye. We can also clean metal-based molds for CFRP production — especially those made of nickel, aluminum, and steel. From mold sizes of 0.1 to 100m2 surface areas, we've got a laser solution for your needs.
WHAT ARE THE LIMITATIONS?
As with any media cleaning options, laser solutions aren't ideal for every scenario. Our laser systems aren't effective for plastics or CFRP-based mold substrates. Anything with holes, undercuts, deep and narrow grooves, or other elements that are difficult to see with the naked eye or also not suitable. Due to the nature of restrictions of our lasers, you should also consider other options for molds that have transparent or unprocessed release agents, or ATEX/explosive atmosphere areas.
WHATEVER YOUR NEEDS, ADAPT LASER HAS A SOLUTION FOR IT
Adapt Laser specializes in the know-how and application of laser cleaning solutions. We offer products with a range between 20 and 1,600 watts and provide training to ensure your employees can get the most from their laser cleaning solutions. We've equipped a variety of industries and companies with laser cleaning solutions — including military and defense for the US Airforce and Navy — and hundreds of organizations trust our state-of-the-art laser cleaning solutions.
Contact us today or call (816) 466-5855 to find the right laser cleaning solution for you.